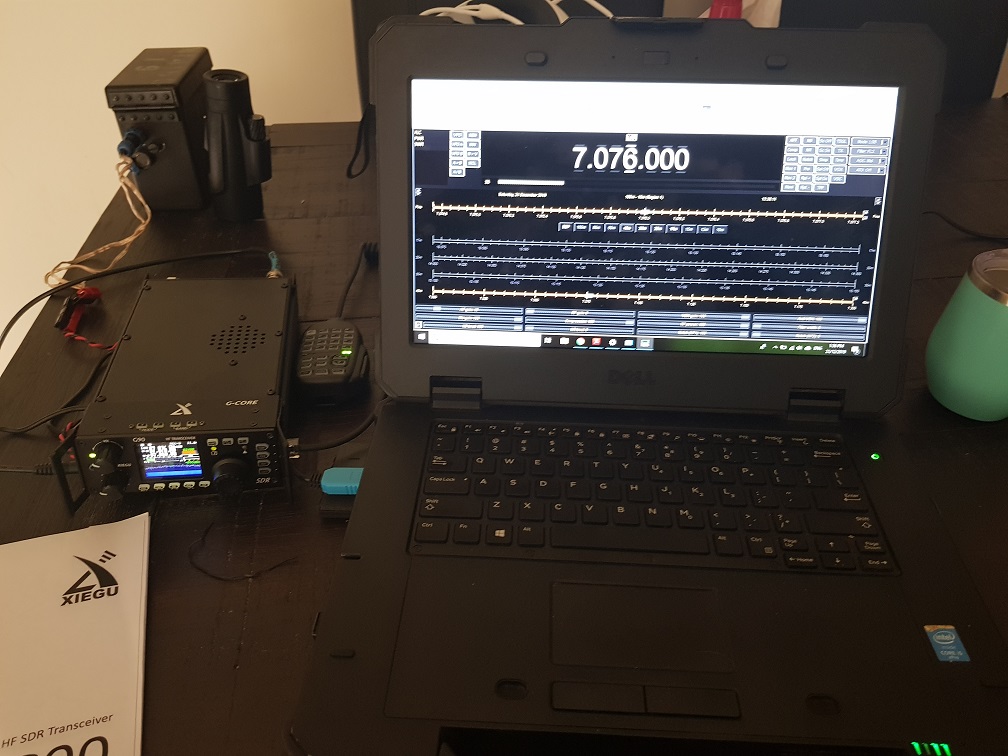 I am enjoying the G90 that I purchased the other week, and now that work is over for the year I have time to start getting it ready for digital modes.
One thing that infuriates my enormously is when information is not simply searchable. I needed to know what the Xiegu G90 looked like as far as CAT control software was concerned. I found a link to a random low quality video, where after 4 minutes of waffling on, the presenter indicated that he has it set as an Icom IC-7000.
So – for future use, the Xeigu looks like an ICOM IC-7000 as far as HRD is concerned. It works a treat. Simple as that.
Xiegu G90 = ICOM IC 7000 – 19200 baud
No need to thank me – you may enjoy having your 4 minutes of life saved.