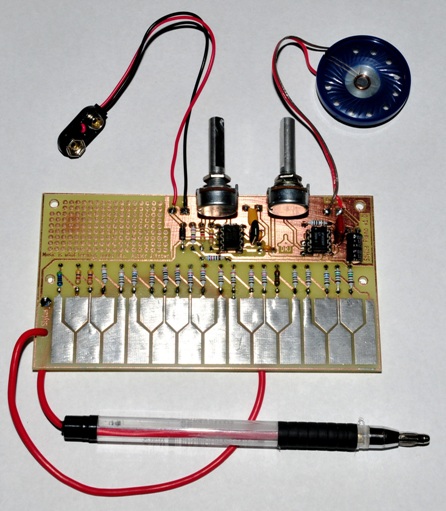 I decided to make a Stylophone as a gift for my dad.  I also documented the build process.
It is purely Analog (No micro included) – which is a rarity for me.
Here is the link to the schematic and PCB files.
And if you want, here is the link to the Instructables article for step by step instructions.  I have been careful to make sure that it is fully accessible.
This reminds me of my childhood!!
Update:  Lots of people have been asking for a video showing what it sounds like.  Click HERE to view it on youtube