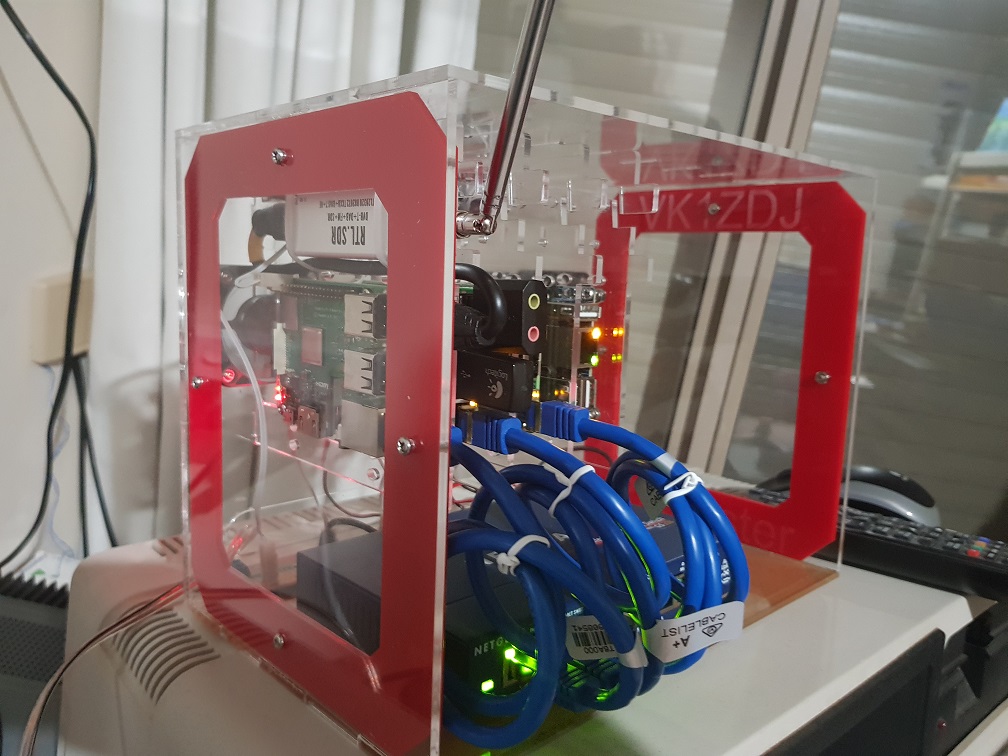 (or – how to chuck a heap of computers into a small space… to do SDR functions.)
So – One of my fellow Ham operators here in Canberra, Wade (VK1MIC) showed me a photo of his cluster of Pi computers connected to SDR dongles doing lots of interesting tasks, such as streaming audio from scanners, ADS-B, VHF WSPR, end lots of other stuff.
I got excited, as I saw how useful these little Pi computers can be in the shack. It also reminded me of when I was building my own cluster, but hit a road block associated with how to sensibly mount the various boards without stuff lying all over the bench.
A quick web surf later and I found an awesome case designed by C4 Labs, the Cluster case ( https://www.c4labs.com/product/8-slot-stackable-cluster-case-raspberry-pi-3b-and-other-single-board-computers-color-options/ ) I liked the idea, but decided I needed to modify its height to allow the RTL-SDR dongle to be mounted inside the case. A couple of hours in front of the CAD software and laser cutter and I had an effective prototype.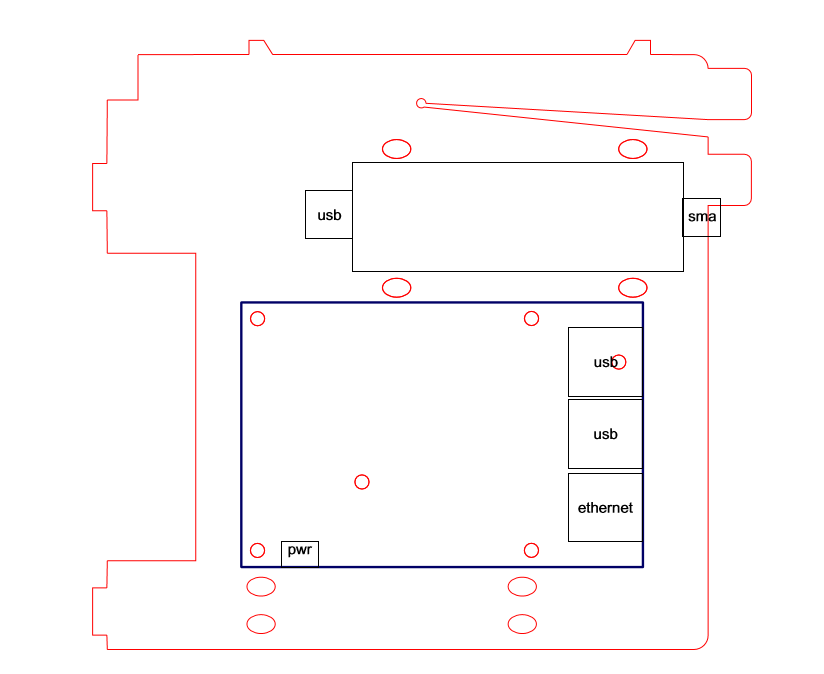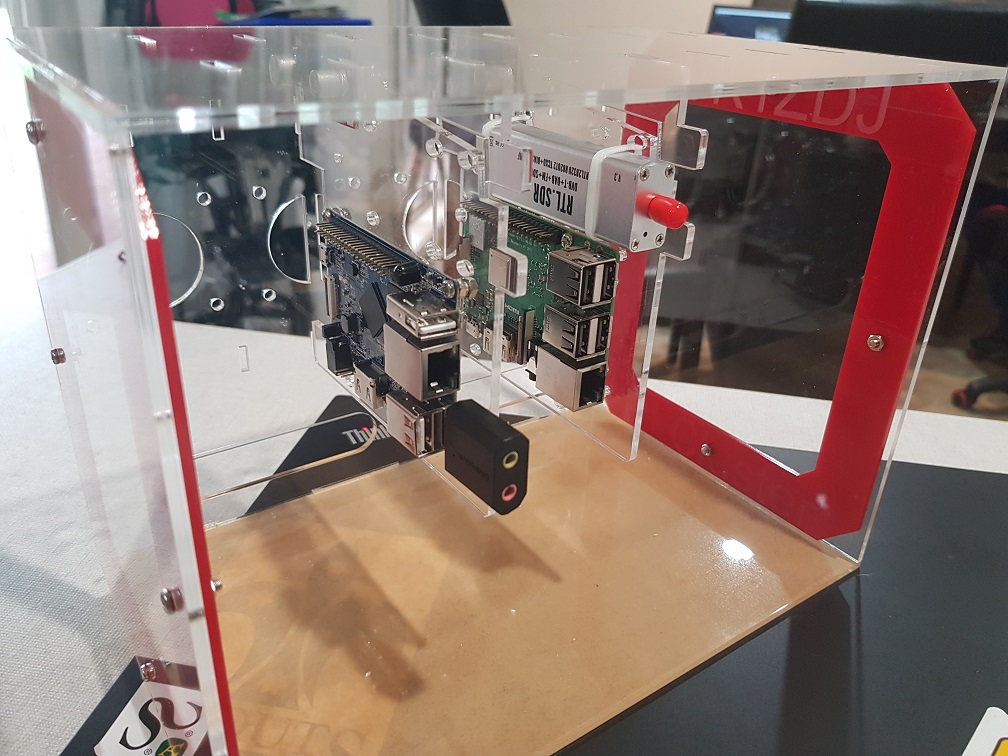 When I designed the case, my focus was on making sure that the entire project was capable of running on 12V, so each card has a 12V -5V buck converter installed. I ran a bus system based on keyed 0.1 inch connectors that are easily available from Jaycar mounted on a strip of Veroboard.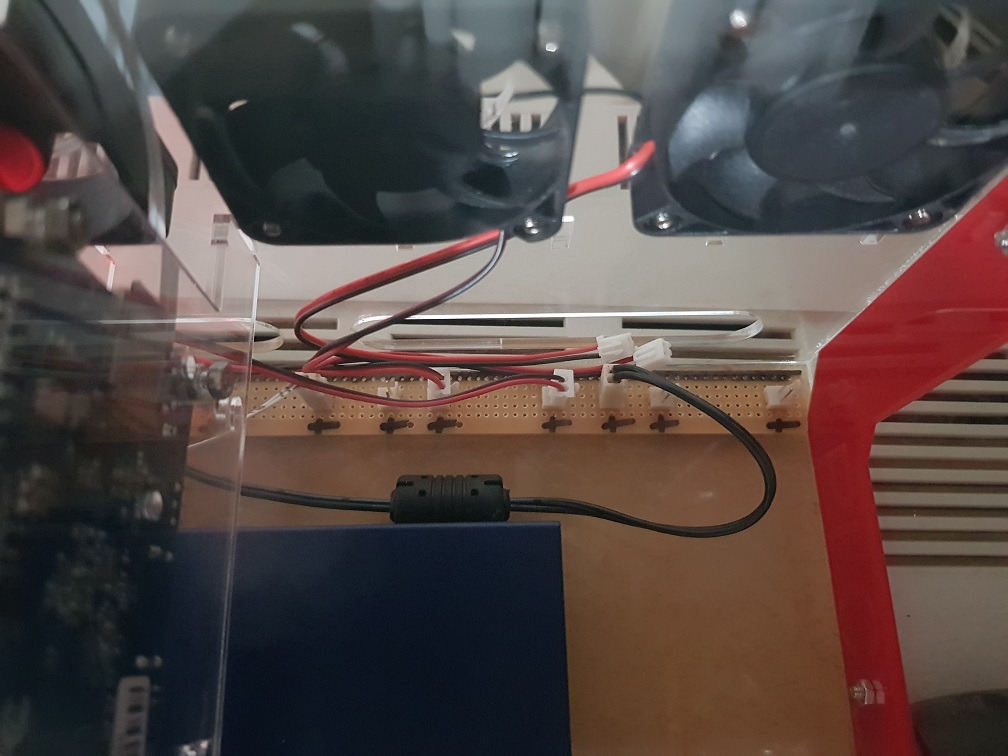 When I designed the frame supports, I was also careful to design a mount for a 2.5″ SDD, connected through a USB-SATA interface.
I had to make some custom USB extension cables, so I used a Jaycar USB-A to USB-A bacle that I cut in half, and soldered a Jaycar USBA Socket (PS0924 – https://www.jaycar.com.au/usb-type-a-pcb-mount-socket/p/PS0924 ) It was surprisingly simple to hand solder the cut cable onto the socket – I used a bit of heatshrink to protect it.
The switch that I used is a secondhand Netgear GS108 – Is is a gigabit switch that can be run from 12V. I designed ample space at the bottom of the enclosure to allow installation.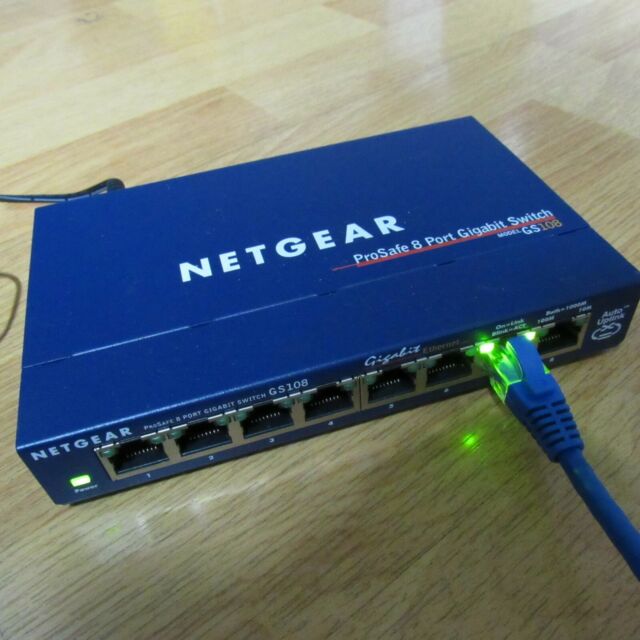 Initially, I downloaded a standard version of Rasbian, and installed the standard SDR Shard software. Unfortunately, the result was terrible, with even WBFM Broadcast audio being jittery and blocky. So I searched for an alternate. I eventually found the amazing custom Pi Image developed by Luigi Freitas – PISDR ( https://pisdr.luigifreitas.me/ ) Installing it was simple, and it worked beautifully.
I have three cards installed at the moment, with space for two more and couple of SSDs. In all I'm pretty happy with the project so far.