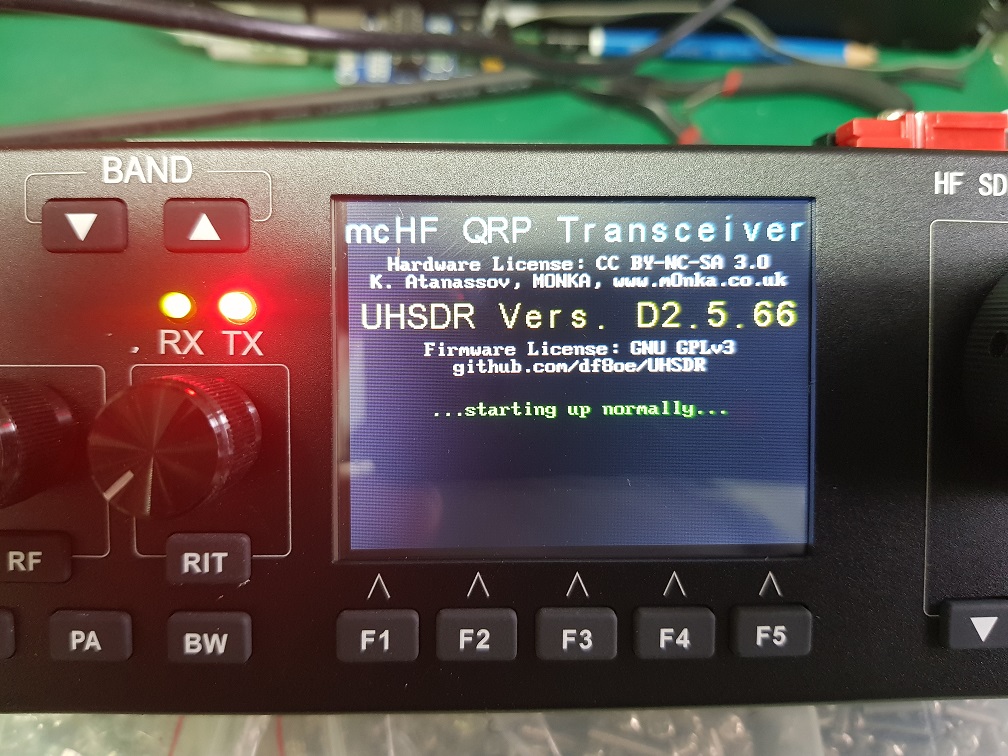 So much has happened in the time since I last posted – I have moved house (and workshop), changed employers, etc, etc, and not been in a position to do much SOTA work, but thats ok – At least I have this amazing hobby to keep me happily engaged in technology.
A while ago I brought an interesting SDR HF radio from eBay.  It turned out that it was a copy of an awesome project called mcHF, developed by M0NKA.  There is a heap of bad press about these radios, as the Chinese distributors simply copied M0NKA's 0.4 version of his open source project, which is not helpful at all.
I have sent an email to Chris about either purchasing an 0.6 version of his boardset to allow me to contribute to the project, or simply making a 'licence' payment to ensure that he benefits from those of us who made an error.
In any case, I have a really neat little radio that is in an unknown state.
What an awesome 'fixer upper' 🙂
So – Firstly, Chris identified a couple of problems when he posted about the clones in September 2017;
The sampling capacitors in exciter and detector are not the correct type –

(C84, C85, C86, C87) Exciter   Farnel 221-1120
(C68,C69) Detector  Farnel 221-1120

The PA Bias circuit may be incorrect.
The use of Multi Layer inductors in the BPFs was identified as wrong by Chris

L1 – 2.2uH Farnel 166-9889
L2 – 1uH Farnel 166-9882
L3 – 0.47uH Farnel 166-9913
L4 – 0.33uH Farnel 166-9911
L5 – 4.7uH Farnel 166-9896
L6 – 2.2uH Farnel 166-9889
L7 – 1uH Farnel 166-9882
L8 – 0.68uH Farnel 166-9915
L9 – 2.2uH Farnel 166-9889
L10 – 1uH Farnel 166-9882
L11 – 0.47uH Farnel 166-9913
L12 – 0.33uH Farnel 166-9911
I will sweep the Bandass filters before I replace the indicuors so that I can identify how much of an issue the use of incorrect inductors actually was.
In summary, for the next couple of months, I think I will tear down the radio and spend some effort on identifying the changes between what this boardset actually is, and what I need to do to bring it up to spec based on the mcHF errata pages.
I shall keep you updated.