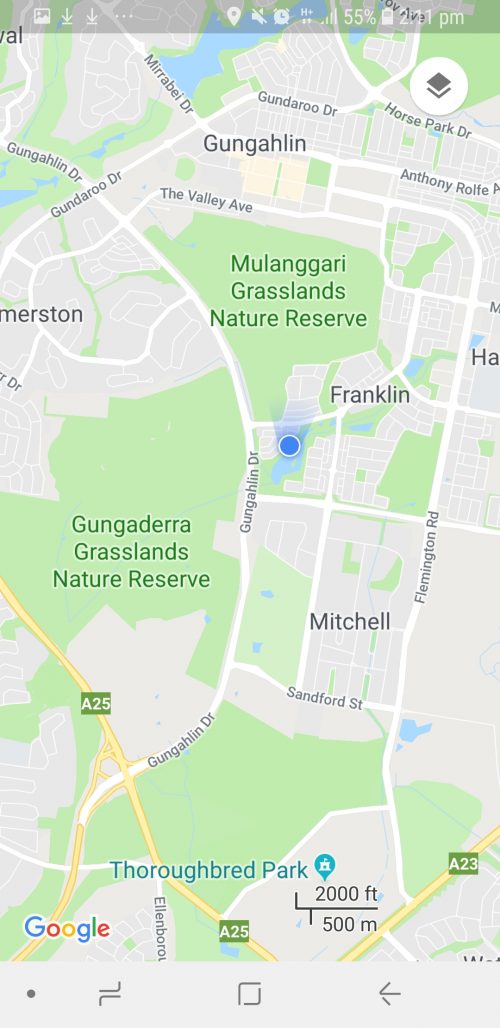 Inspired by Wade (VK1MIC) and Andrew's (VK1AD) blog posts, I have decided to revive my old VK1ZDJ blog here and start posting what I hope are interesting articles.   At the very worst, it allows me an environment where I can document what works, and what doesn't work for my future use.
Today everything at work was finally peaceful enough that I could take my lunch to a local park and do some FT-8 or WSPR beacon work.
FT-8 is a cool digital mode designed for noisy conditions, and Weak Signal Propagation Reporting (WSPR) is a very narrow bandwidth mode created by K1JT to allow propagation experimentation in the Amateur Radio bands using his MEPT_JT digital mode.  Essentially, using a computer you drive your radio, transmitting a very narrow band signal (about 6Hz wide) that contains your callsign, location and power details.  The very narrow bandwidth ensures that the signal is able to be received even in noisy conditions.
I took a quick drive to a nice park near work, located adjacent to Gungaderra Grasslands Nature beside Franklin in the Northern ACT, and found a comfy, sheltered park bench to occupy for lunchtime.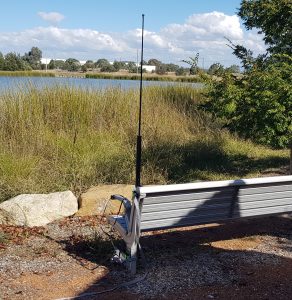 I attached a 7M squid pole to a nearby park bench.
Wade (VK1MIC) photos on his blog posts show a brilliant antenna mounting solution using quick release straps from Bunnings – they worked a treat.  In all, assembling the antenna and radio gear took about 15 minutes and was nice and simple.  The straps themselves are really versatile and clamp firmly. My mast being 7m means that part of the 300 ohm feeder drape on the ground, but I just run that out at right angles to the base.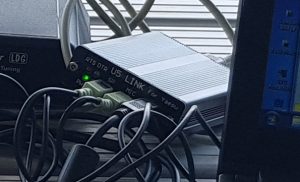 Part of my digital setup is the use of an inexpensive 'U5 Link' radio interface that I scored on eBay.  To be honest, I am not happy that reliably connects the transmit audio from the computer, so I might invest in a good quality Signal Link.  That will also solve part of the rats nest issue I have when I connect gear up as the Signal Link has a built in audio interface.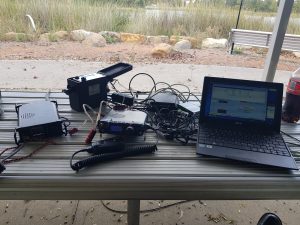 Here is the gear that I use for my portable operations.  An Yaesu FT817nd with a Z817 tuner.  A U5 Link and a small laptop.  I have a battery box that I made from an ex military battery holder (originally supported a PRC-148 radio, now its full of 18650 3000mAh cells, providing me 11.1v at about 12000mAh)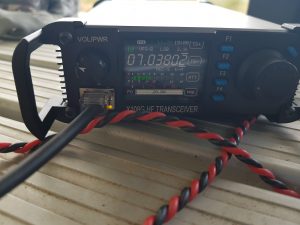 I'm lucky enough to also have a X108G that I was using as a reception monitor today. It going to be very useful as a HF backup radio, although I have to make digital cabling for it as well.  This is a new radio and I have to get my head around it – Most of the operations are done from the Microphone control.
I initially tried FT-8, but the 40m band was silent in the middle of the day (or the U5 link was letting me down), so I switched to WSPR and was immediately rewarded with reception reports.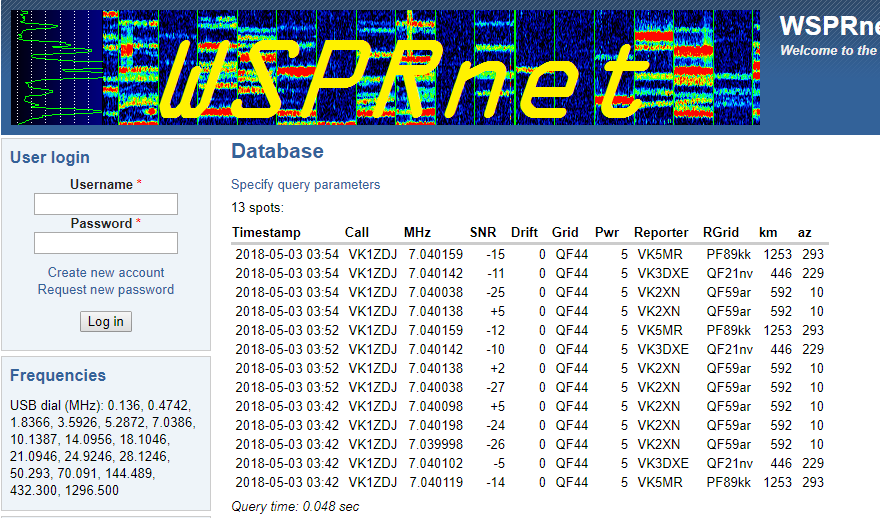 In all, I was received by VK5MR, VK3DXE and VK2XN, with distances ranging from 446km to 1253km – not too bad on 5W!.  Its clear that the G5RV antenna is actually running in NVIS mode given its proximity to the ground (7m). All of that radiation is simply warming up clouds 🙂
Total operation time was a little over an hour, including setup and take down, and it was a peaceful way to do something interesting while eating a sandwich.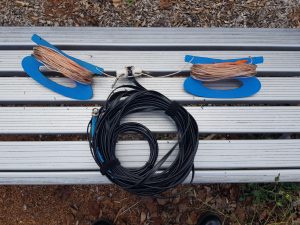 Finally, here is my G5RV packed up and ready to deploy another lunchtime. You can see the small coax 'balun' made from 8 turns tightly wound and cable tied together in the middle. The cord winders were laser cut from 3mm Ply, and have been really helpful for cord management in a number of projects.